XRecorder is said to be the best screen and video recording app for iOS. This application allows you to record the videos playing on your iOS screen and then to retouch them by editing as you prefer. It is not only a video recorder; it allows you to take clear and sharp screenshots of video s playing on your iOS device and it also records the sounds available the playing video.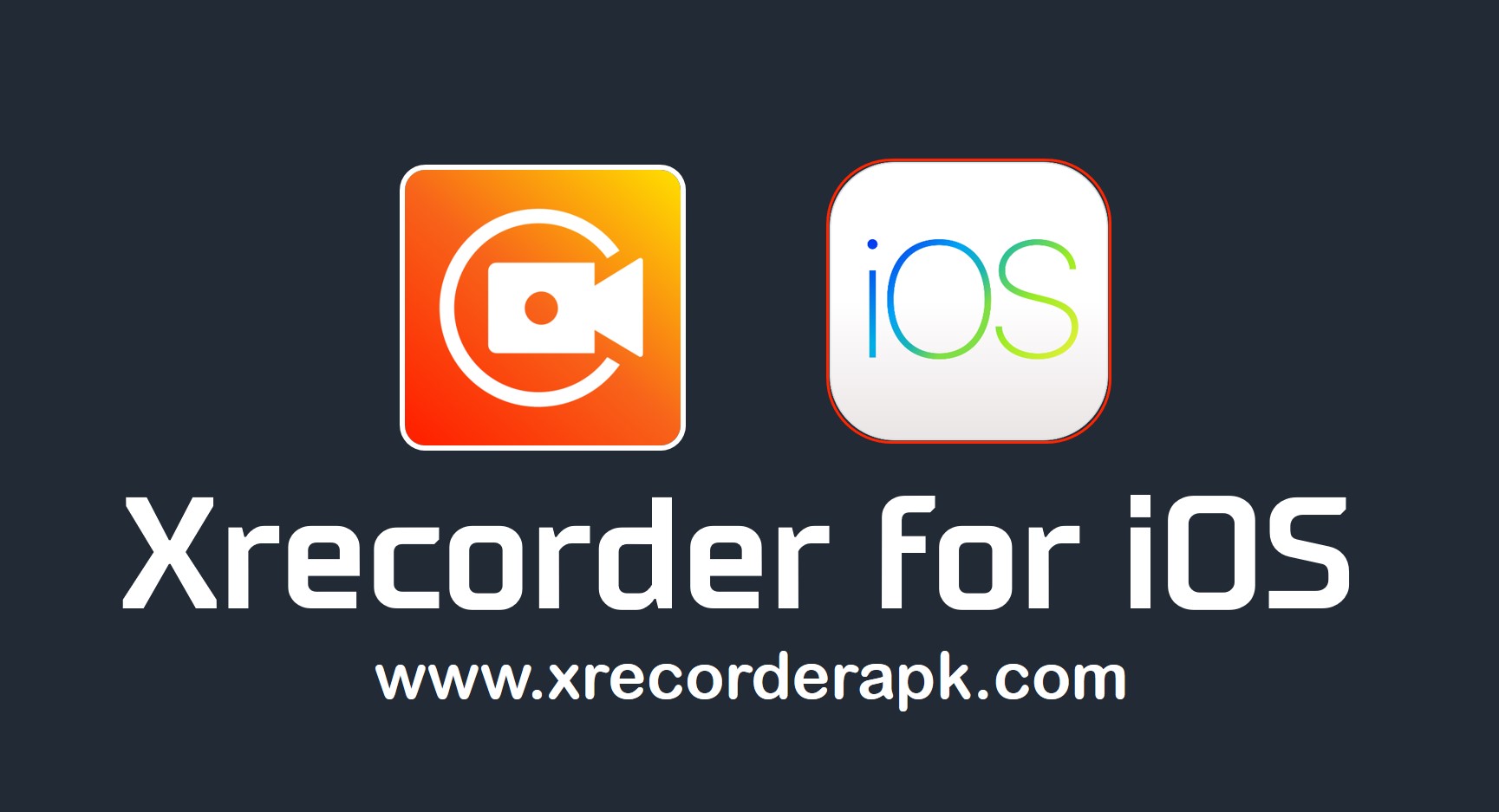 It is a very happy news for the iOS game players that they can easily record their game plays of their iOS screen with the game sounds.
The latest version of this app resembles 2.3.0.2 and it is compatible on iOS 11.0 or higher. The latest version of this app was last updated on 07-03-2022. This app supports with iPhone, iPad, and iPod touch.
XRecorder app allows the user to capture whatever happening on your iOS screen. If you are a video game player, all of you would like to record live gameplay or else record a video tutorial or anything related. The app using IOS user can take benefit of this app to record any video that denies the access of download. You are able to simply screen record such video without any effort.
This app does not support only video recording, it also supports recording the sounds available in the video too. XRecorder app provides the user an option to adjust different recording parameters according to the user's preference.
There are some main features that this app provides iOS users.
XRECORDER FOR IOS – MAIN FEATURES
One click HD recording screen
Creating widget photo in the record screen
Capture anything that you play or do on your iOS device related to videos
Ability to capture screen shots
Unlimited recording time
Availability of integrated video editing facility
Availability of direct video sharing facility
Supports with any type of videos to get clear and smooth recordings
Provides facility to get videos without watermarks
Easy to pause or resume while recording
REQUIREMENTS AND ADDITIONAL INFORMATION
iOS 11.0 or higher update required
Available free to get on AppStore
As a whole, XRecorder is the best app available for iOS users to screen record anything that plays on their iOS device's screen and it is the most user-friendly app that provides up the most convenient experience of screen recording and capturing your screen in screenshots.